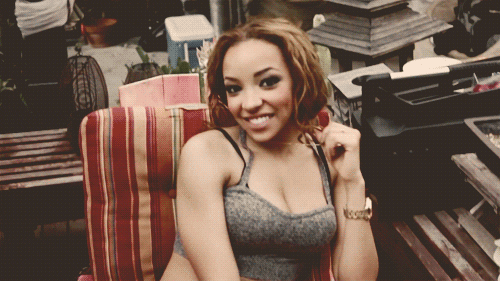 Name: Shiloh "Shy" Michelle Lawrence
Age: 17/ 17 February 1999
Gender: Female
Sexuality: Pansexual
God Parent: Voluptas, goddess of pleasure and bliss.
Mortal Parent: Arian Richard Lawrence
Other Family: N/A
Birthplace: Los Angeles, CA
Race: Black-American
Skin Color: Honey
Hair Color: Light brown, occasionally dyed blonde
Eye Color: Light brown
Height: 5'6"
Weight: 129 lbs
Body type: WELL. Athletic like a Roman soldier, but mama's got curves. Her muscles are defined, but not overbearing.
Personality: Shiloh is a princess. She isn't mean on purpose and tries her hardest to be empathetic, but sometimes it's hard to do when you want everything. Around strangers, she's flirtatious and kind and willing to make friends. With enemies, she's cold-hearted and brutal with words or physicality. And with lovers, Shy is a diehard romantic that expects to be spoiled.
Talents: Hand-to-hand combat, sword fighting, flirting, dancing, singing, problem solving, getting her way
Flaws(at least 3): Spoiled, selfish, spiteful, envious
Weapons (Celestial Bronze): Imperial (rose)gold sabre sword
Abilities:
The Calm-
When in a stressful situation, Shy's body unknowingly releases an increased oxytocin to calm herself down. This is why she doesn't scare easily or panic over simple things, and when she is angry she can relax quicker.
Powers:
Cold Sweat-
Shiloh can cause pleasure to any mortal she comes across, activated by a kiss. Not all of her kisses are magical, but at will she can increase the dopamine in someone's body and make them feel all good. She can do this ten times a day. Each kiss depletes 10% of her own pleasure until it is refilled naturally.
History (At Least Three Sentences): Blame Arian. Seriously, the only reason Shiloh is spoiled is because her dear father made sure she never had to lift a finger. Arian was raised  by his father with five brothers, not knowing a clue how to take care of a daughter. So, he resorted to getting her whatever she wanted and whenever she wanted it. Shy grew to expect things from others without barely knowing them. Being beautiful helped; it seemed like people were eager to spoil her. She was always at the top of her class in middle school and involved with almost all of the friend groups there. A social butterfly, Shy found it easy to adapt to change as long as she got something out of it. When she was thirteen, she was discovered by the Wolves and taken to train. She survived because of her selfishness honestly. The Wolves were no match for her. Anyway, she was sent to the Second Cohort and given a barrack on the complete other side because of some...issues with a fellow legionnaire. Shy got her probatio tablet taken away for fighting in the war against Gaea and being a little sh*t. Now she's a junior at New Rome High School in almost all AP classes, being bomb af.
Faceclaim (if applicable): Tinashe
Notes: I love Shiloh
Code:

[url=http://www.legendsfate.com/t73-shiloh-lawrence]Shiloh Lawrence[/url] - Female - 17 - Legionairre - Child Of Voluptus - Cohort Two - Daddy